Vanilla Keto Cupcake & Cake Mix
Regular price

Sale price

$11.00

Unit price

per
Description

Delicious vanilla low carb keto cupcake baking mix with premium pure ground vanilla beans.

Makes 12 cupcake/muffin size OR 40 mini muffin size OR 1 large 18cm round keto cake. They freeze beautifully too!

* Keto friendly and low carb
* No added sugar 
* Gluten free and Dairy free
* Recommended by low carb Doctors and Dieticians
* Suitable for diabetics
* Plant based sweeteners
* No artificial ingredients
* No maltitol or xylitol (we love your dogs!)
* No seed oils or starches

Super easy to make- just add melted butter (or coconut oil), eggs (or egg replacer) and milk of choice.

Ingredients:
Blanched Almond Meal
Organic Coconut Flour (no sulphites)
Ground Pure Vanilla Beans (no pesticides)
Lakanto Sweetener (Non-GMO Erythritol, Monk Fruit extract)
Bicarb Soda

Created with love on the Mornington Peninsula, Victoria. 


Cakes are decadent on their own plus you can:
* Spread some melted dark chocolate on top for extra indulgence
* Cut in half and serve with whipped cream and berries
* Ice with vanilla cream cheese icing (full recipe here)


We proudly use LAKANTO® sweetener in our cakes (a combination of Monk Fruit extract and non-GMO erythritol). Monk Fruit was used for centuries in eastern traditional herbalism to increase chi and well-being, earning it the nickname "The Immortals' Fruit". LAKANTO® still grow and harvest Monk Fruit in the same pristine area and according to traditional and environmental methods.

Ingredients

Ingredients: Blanched Almond Meal, Organic Coconut Flour, Ground Pure Vanilla Beans, Lakanto Sweetener (Non-GMO Erythritol, Monk Fruit extract), Bicarb Soda.
Share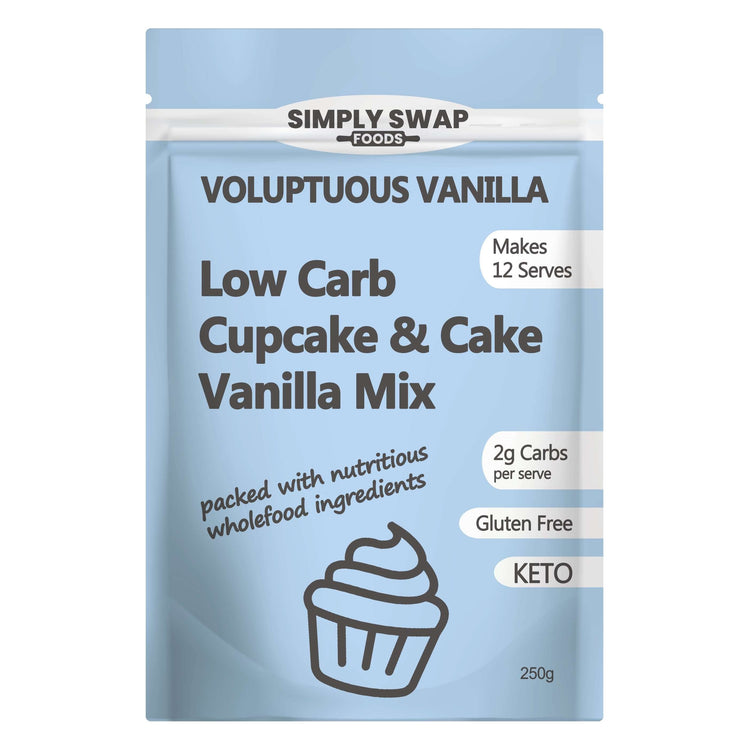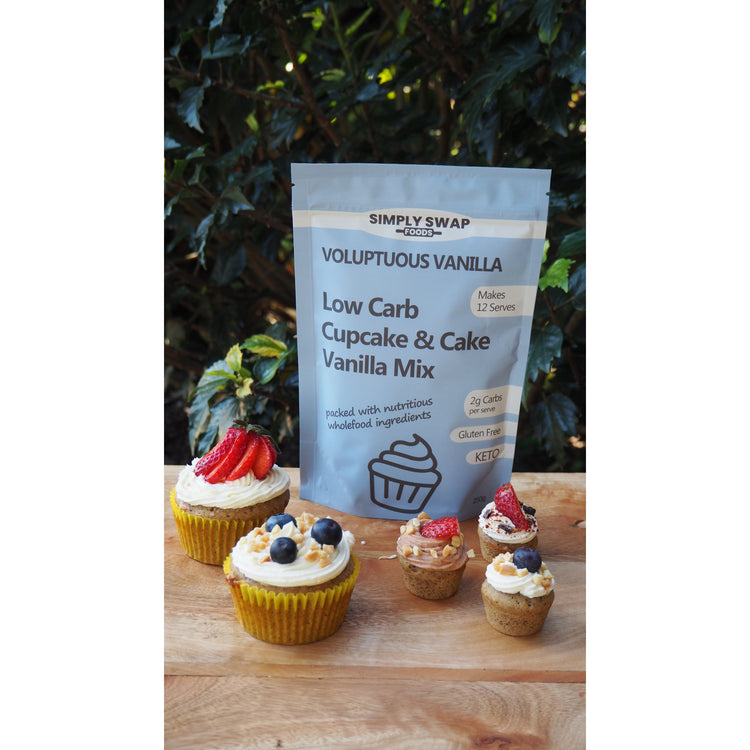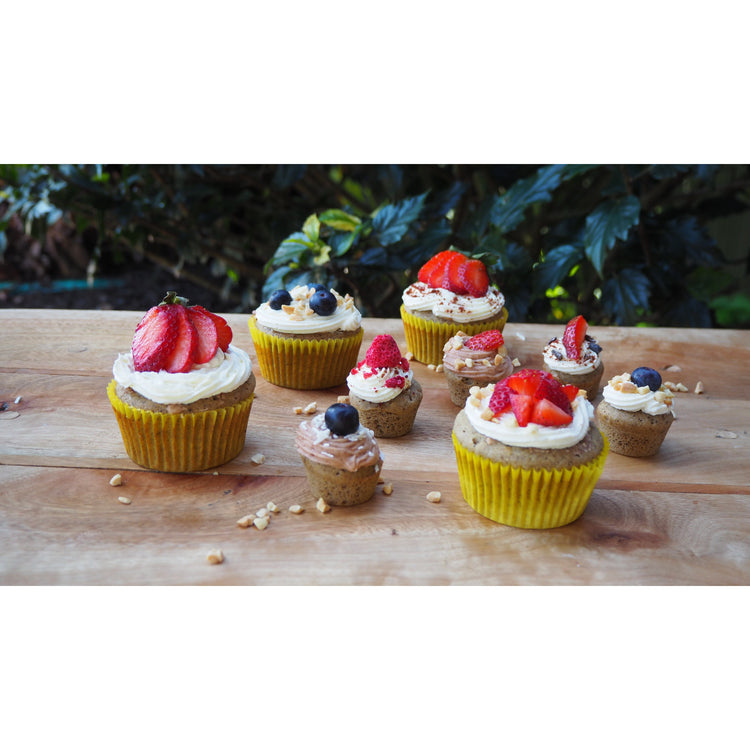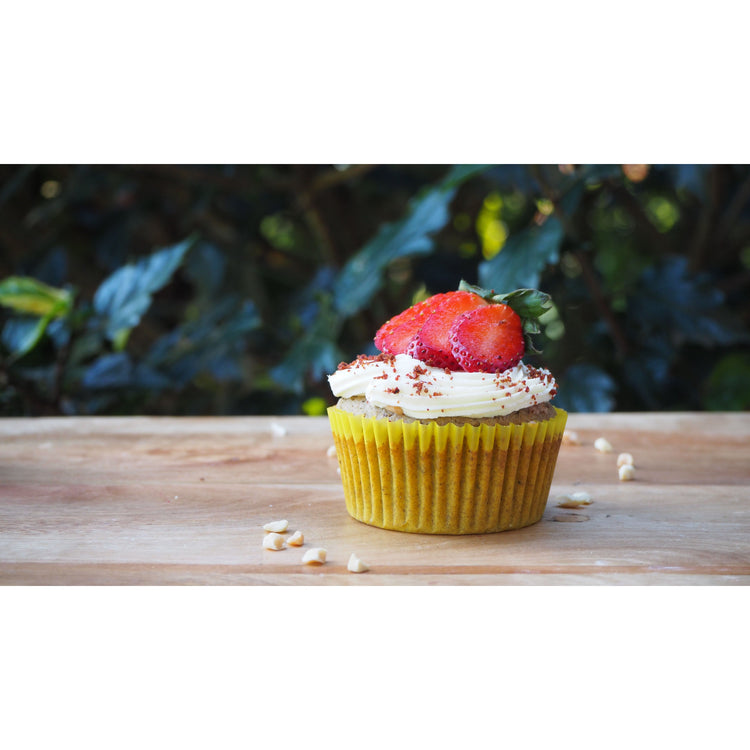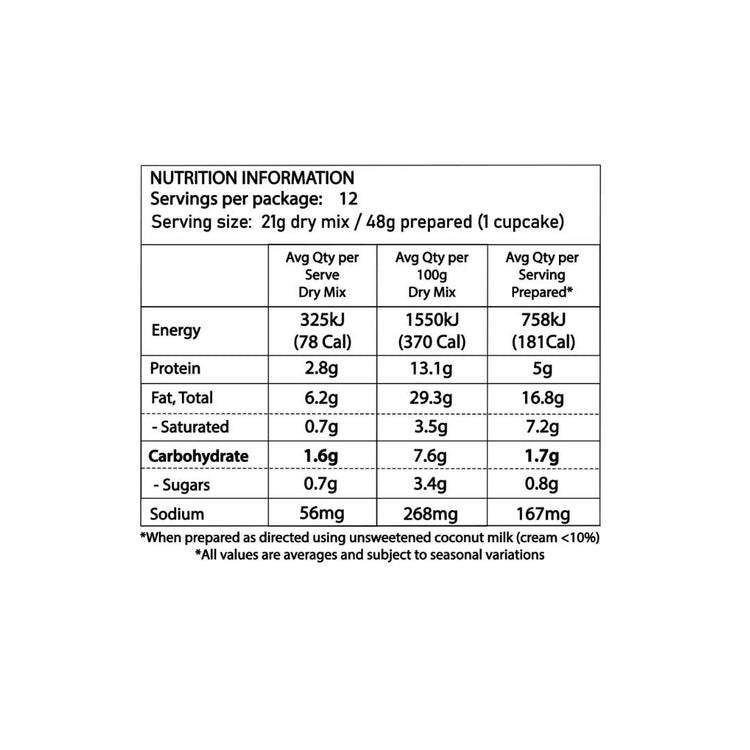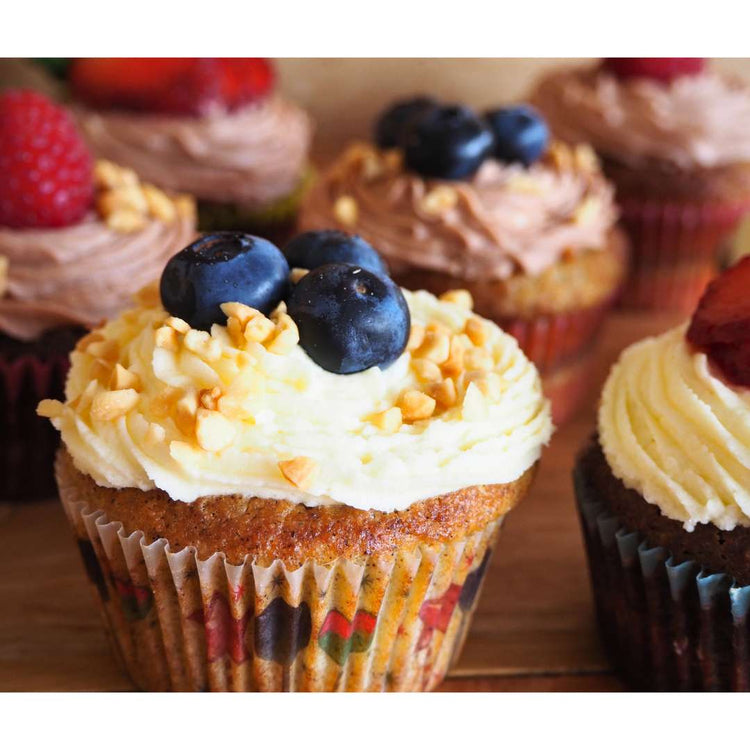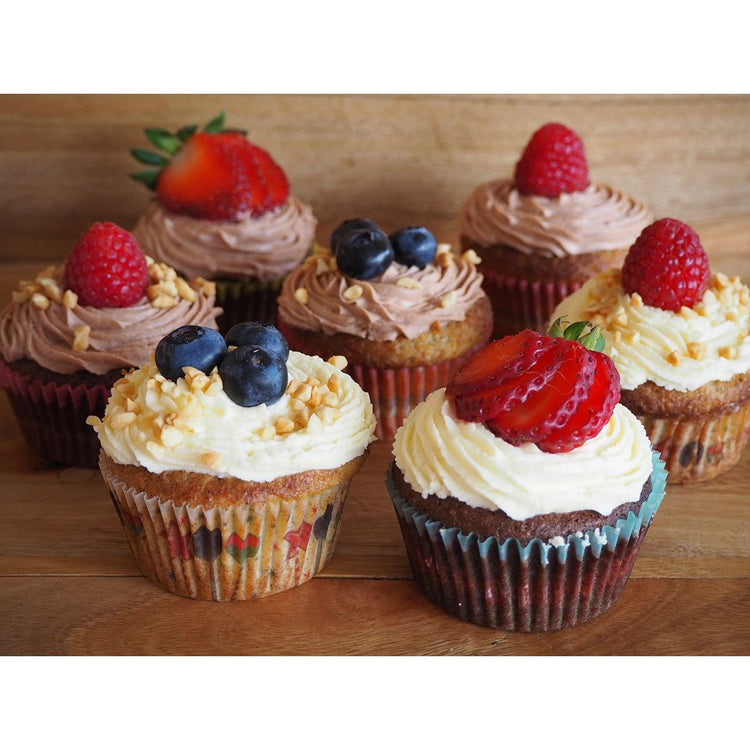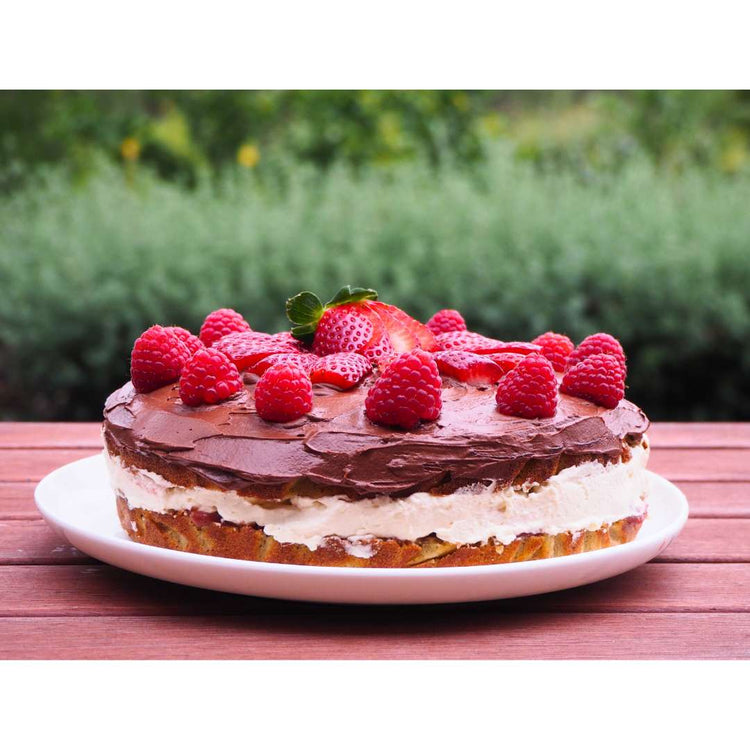 Vanilla Delight
This is my favourite cake mix . Like the package says, ' Voluptuous '.
Can add virtually anything to it with imagination.
Always prefer to support the small business.
Orders are presented and packaged beautifully and always contain a hand written note from the owner, Linda.
Thanks Mark, this is my favourite mix too. Really appreciate your kind words and support, it means so much to get lovely reviews like yours!
Delicious cup cakes
I found these low carb treats at the Low Carb Down Under seminar in Brisbane. I have been buying them ever since. They are absolutely amazing. I make them for both my boys to add to their lunch boxes. My 14yr old loves them and has one everyday.
Thank you 😊
Thanks so much Kristy, that's great to hear! Our teenage boys were heavily involved in the taste testing of these products when we created them and love taking them in their lunch boxes also
Great Low Carb Treat
I made these with some strawberries added to the mix. They were lovely and moist with more than enough sweetness. Not too much but I could have enjoyed less sweetness, maybe the strawberries? My tastebuds are definately changing…
Thanks Kim, yes I've found my tastebuds have changed the longer I've been doing low carb too. So happy you enjoyed the products, thank you!
Simply beautiful!!
Thank you so much, these products are simply amazing. The perfect sweet sensation while avoiding sugar and all the nasties. I love that they are so versatile too, I have loved experimenting with including different fruit and nuts. A splash of coconut yogurt also goes well. It's so easy to Simply Swap with these products, thank you again. 🥰
Thanks heaps Nicole! Just love that you enjoy our products and find them versatile and easy to use
Woah!!!
Vanilla Cupcake mix. Very yummy! Easy to make and lovely to eat. Served warm with fruit and yoghurt.
Thanks Sue, the vanilla cupcake mix is one of my favourites too and serving warm is very yum