Keto Bread Roll Mix
Regular price

Sale price

$9.00

Unit price

per
Description

Finally you can easily satisfy your craving for bread rolls while sticking to your low carb keto eating style.

Our bread roll mix will have you rolling on the floor with happiness with only 1g net carbs per roll! Packed full of premium real food ingredients and fibre, you'll feel like a keto superhero. 

We've tried countless low carb bread roll mixes, but this is the first one that truly satisfies our taste buds with its authentic bread-like flavour. It's as if you're indulging in a freshly baked batch of traditional wholemeal bread rolls, without the carbs.

* Keto friendly and low carb
* Gluten free
* Suitable for diabetics
* No artificial ingredients
* No seed oils or starches

Super easy to make- just add apple cider vinegar, boiling water and 2 egg whites and bake in the oven.

Enjoy rolls on their own spread with your favourite butter or fill with delicious protein and salad.

Ingredients:
Blanched almond meal
Psyllium husk
Bicarb soda
Salt

Each pack makes 4 rolls.

Created with love on the Mornington Peninsula, Victoria. 

 
Ingredients

Blanched almond meal
Psyllium husk
Bicarb soda
Salt
Share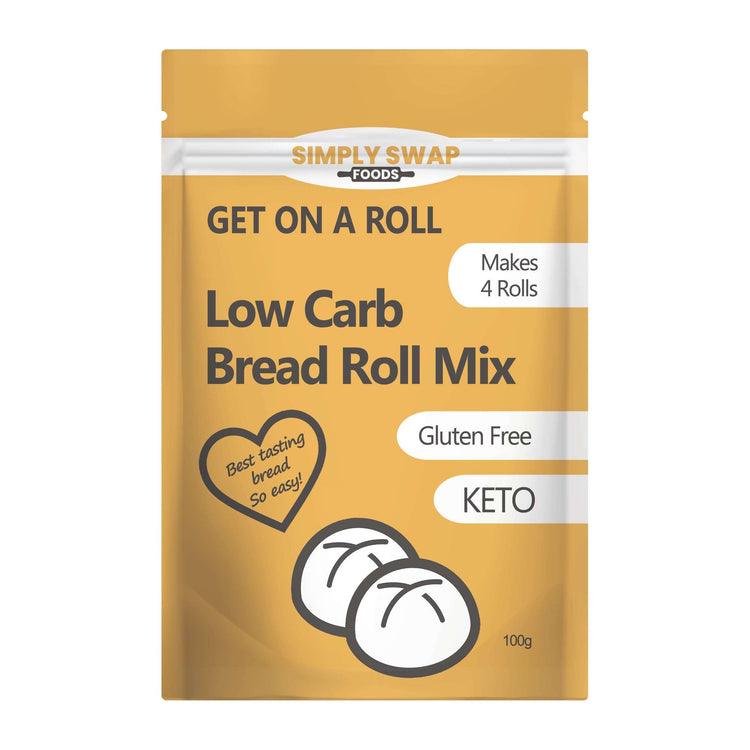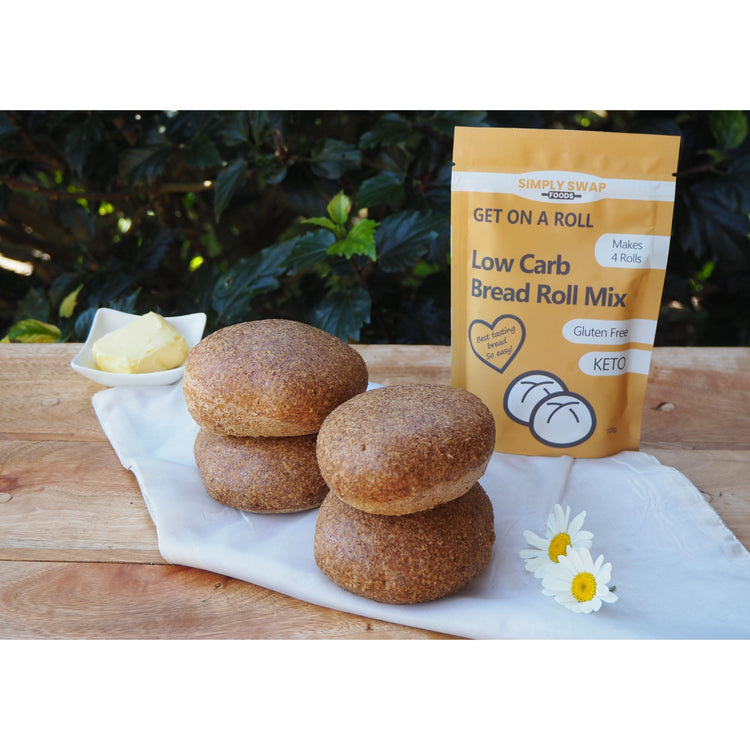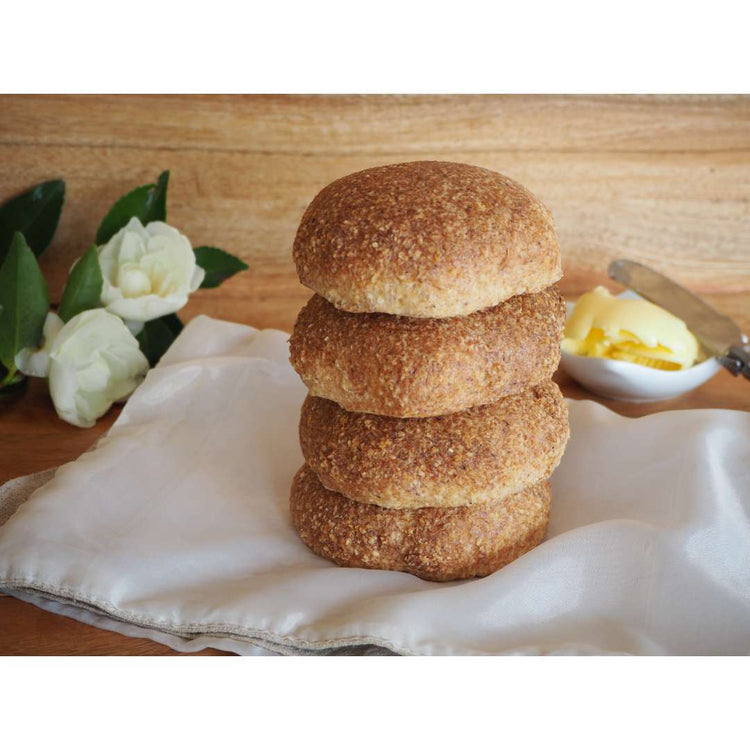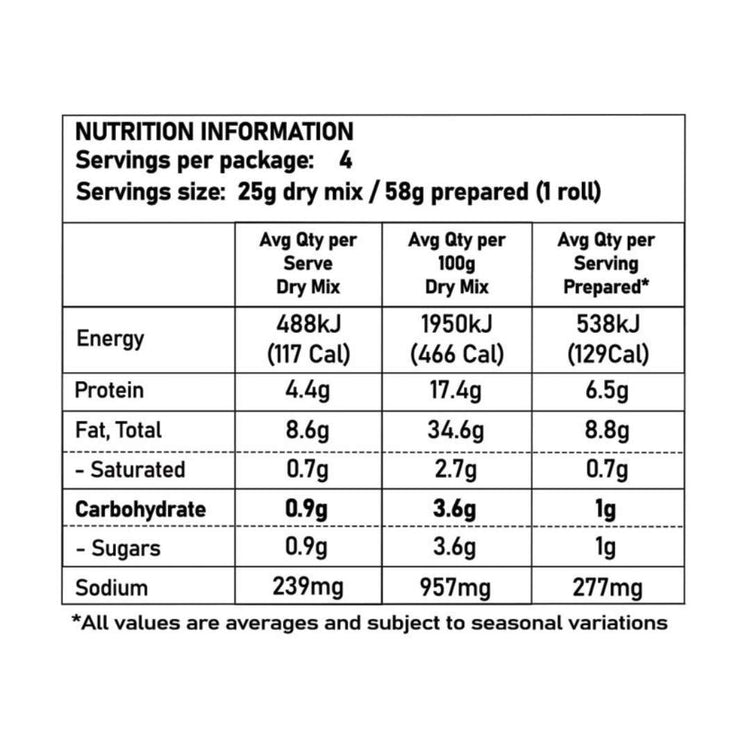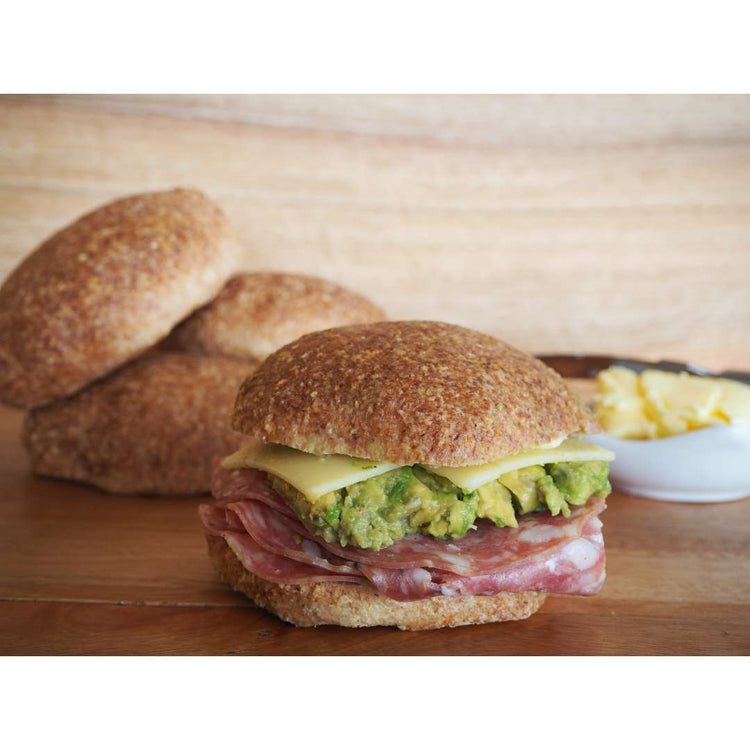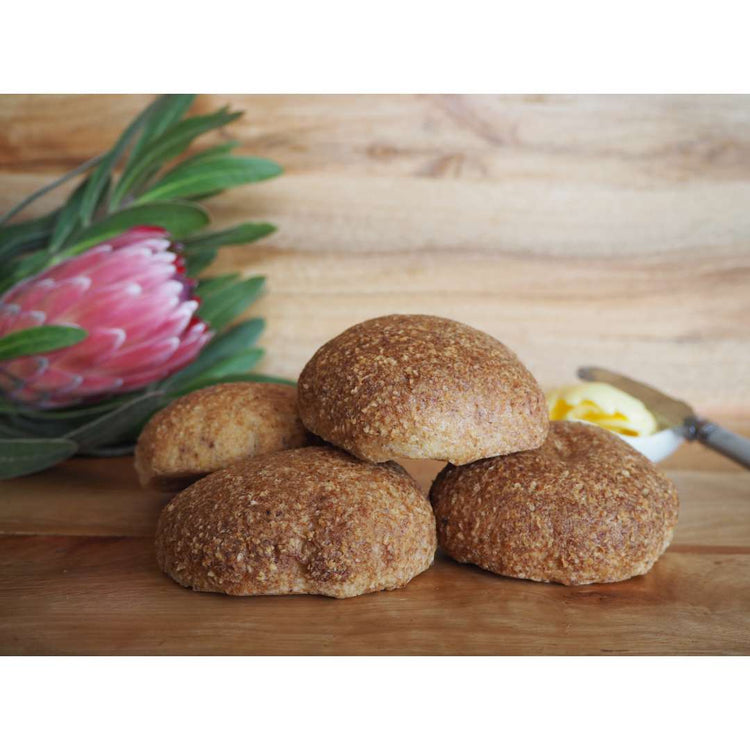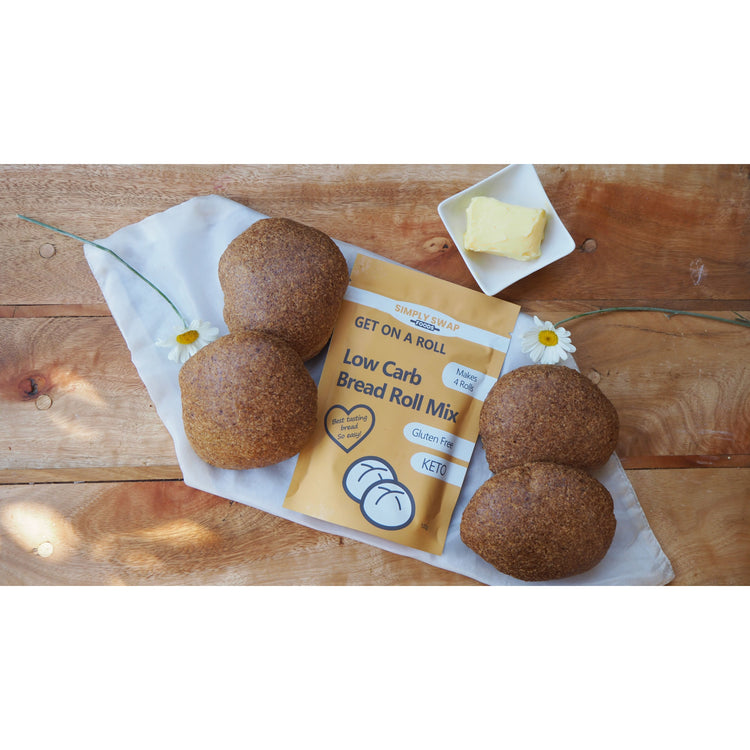 Game changer
I absolutely love these bread rolls. The texture is just like bread and although I don't miss bread, I miss the convenience of being able to make a sandwich or roll for a packed lunch. These rolls are easy to make and taste delicious, love them!
Thanks Susan, love hearing you're enjoying them! We find them great for travelling too, an easy option having a healthy low carb bread roll prepared and ready to go!
The ingredients are truly low carb. Easy to make and taste great
Thanks so much George! Really happy to hear you're enjoying our bread rolls and find them easy to make. Ingredients are really important to us and we only choose ones that are wholesome, low carb and nutritious.
Just like the "real" thing.
It is easy to "Get On A Roll" with this Low Carb Bread Roll Mix. The recipe is quick and easy to prepare and tastes just like the other store bought, carb heavy bread which has loads of sugar.
Although smaller than bakery rolls, they make up for this by satiating your appetite with a smaller roll. I actually made one batch into two rolls, instead of the suggested four - they baked just as well and were just as delicious. I just needed a slightly bigger appetite.
Thanks Maxine, so happy to hear you're enjoying the rolls. We love having these in our low carb toolkit, such an easy lunch or healthy addition to any meal!
Get on a roll.
I love this product and it has helped me so much with my weight loss. So easy to make and really tasty as a salad roll or for me just with butter and gluten free Vegemite. Great product.
So happy to hear that Carmel, thanks so much! We find them really handy to have too especially when on the go. I'll be making a batch today to enjoy at our weekend markets
Absolutely loved this product and the taste is great. It's wonderful to have a bread product like this, it enhances what I can eat and provides great diversity. Absolutely no grief for the manufacturer, but the food industry takes advantage of people with dietary needs.